Holiday 2011 Flygirl

Posted:
13 Dec 2011 17:52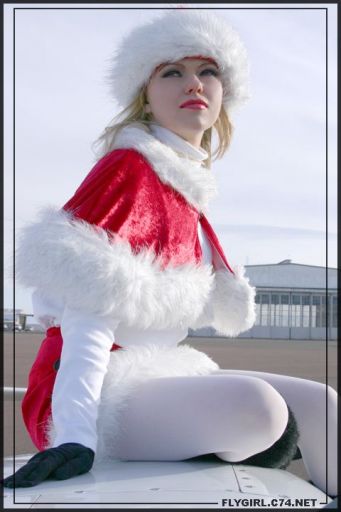 Happy Holidays all!
yes, the Holiday pictures are from 2006, but creative differences of the past no longer an issue. I have posted the entirety of the photo shoot images from 12/2006 with model "Katie". Presently there are three galleries for those pictures. You can probably see which images were done how and why. Lighting, composition resizing and retouching, as well as watermarking and edge treatments on some. I wanted to post all the pictures from that photos session for you this Christmas.
Enjoy, if you choose to. Ignore and don't look, if you think that's what you need to do I guess.
There are two holiday years that we did. The Holiday photos from 2005 of multiple sets, and the Holiday photos from 2006
http://www.c74.net/flygirl/
2006
http://www.c74.net/flygirl/thumbnails.php?album=38
http://www.c74.net/flygirl/thumbnails.php?album=39
http://www.c74.net/flygirl/thumbnails.php?album=37
2005
http://www.c74.net/flygirl/thumbnails.php?album=33
http://www.c74.net/flygirl/thumbnails.php?album=32
http://www.c74.net/flygirl/thumbnails.php?album=30
http://www.c74.net/flygirl/thumbnails.php?album=31